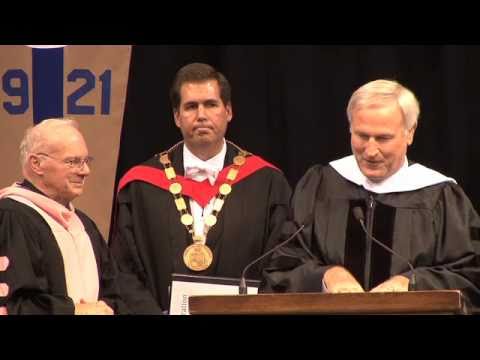 SPOKANE, Wash. – For Gonzaga University President  Thayne McCulloh, family is his foundation: Wife Julie, and daughters Katie, Annie and Emily.
"The heart of who I am is my family," McCulloh said.  "And it helps me do this work better."
The video below is  part of a series of  videos to acquaint Gonzaga University constituents with Gonzaga's 26th president. He was inaugurated Oct. 22.