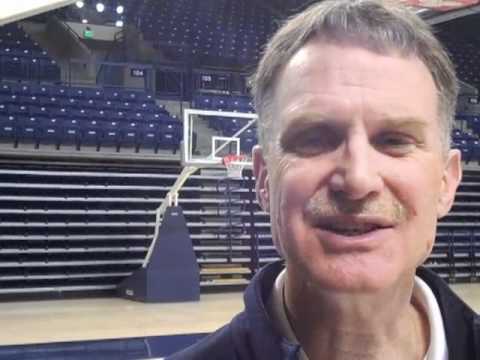 Tracking the Zags
by Sabrina Jones
Spokane, Wash. – The Gonzaga University women's basketball team claimed another first today, in earning the team's first-ever at-large bid in the NCAA Tournament. The Bulldogs will face No. 6-seeded Rutgers, who comes into the game with a 22-9 record and an average of 60.5 points per game. The Scarlet Knights are coached by C. Vivian Stringer, one of the most successful NCAA basketball coaches who was inducted into the Naismith Memorial Basketball Hall of Fame in 2009, alongside GU's own John Stockton, among a few other notables.
The Gonzaga Bulldogs, coming into the game as an 11-seed and a 26-5 overall record, will once again play on their home court at McCarthey Athletic Center because the school was selected as a host site last year. This is the fourth straight season the women Bulldogs have made it to the Big Dance, and their first at-large bid, having bowed down to the BYU Cougars in the WCC championship last Monday. The 2010-11 season marked the deepest the program had gone into the NCAA tournament, earning their way to the Elite Eight.
As of this time, approximately 200 tickets are still available for the games on Saturday and Monday, and can be purchased at the McCarthey Athletic Center between 10 a.m. and 5 p.m., calling 509-313-6000 or online at gozags.com.